Working for Populo
Populo exists to tackle the shortage of homes in Newham and to deliver half of these homes at genuinely affordable levels.
We are a small, dynamic team united by a single purpose: Making Newham home. We're growing fast and want to find talented individuals who can bring relevant skills and importantly, the right attitude to the business.

Newham is one of London's most vibrant, diverse, and fastest growing boroughs. Ten years after the Olympics, the borough is still harnessing the Olympic legacy to benefit local residents. Indeed, the latest phase of London's Olympic Legacy is being delivered in-house by Populo on the Carpenters Estate, one of London's largest estate regeneration and restoration projects. Districts like Stratford and Royal Docks have been transformed for the better, and the opening of five new Crossrail stops will connect the borough to Central London in 15 minutes. The forward-thinking Council administration is ensuring thousands of new homes are being built and residents are benefiting from the resulting economic, social, and environmental uplifts.
We value our connections to Newham, it is important to us to reflect and understand our borough and its diverse communities. We are always keen to hear from local people who share our values around diversity and inclusion.
What's it like to work for Populo?
Like the most dynamic start-ups, Populo's growing team is united by a single purpose: making Newham home. Our team come from a wide range of backgrounds in the private and public sectors. Our board is made up of industry leaders from across the real estate sector, providing the best-in-class governance and strategic insight. We work hard, and we work smart. We operate in an open and collegiate way, encouraging people to take responsibility and use initiative. We also encourage the team to be adaptable and promote agile working to ensure that our core business objectives get delivered. This may mean that you will enjoy a more wide ranging and valued role than working for larger businesses.

"We're a small team with a big responsibility, to address Newham's housing shortage. It's a challenge, but an exciting one that can transform our community. If you're passionate about making a difference in Newham, you'll fit in." - Deborah Heenan, CEO, Populo


For a list of our current opportunities please open the job descriptions listed below.
Head of PRS and Customer Services
Click here to see the Job Description. Send your resume and covering letter to hr@populoliving.co.uk by 19th November 2023.
Head of Customer Services
Click here to see Job Description. Send your resume and covering letter to hr@populoliving.co.uk by 19th November 2023.
Facilities & Asset Manager
Click here to see Job Description. Send your resume and covering letter to hr@populoliving.co.uk by 19th November 2023.
Building Safety & Compliance Manager
Click here to see Job Description. Send your resume and covering letter to hr@populoliving.co.uk by 19th November 2023.
Careers at the Carpenters
The Carpenters Estate is the latest phase of the Olympic legacy. To date we have delivered a resident-led masterplan (submitted as an outline planning application in Summer 2022), a detailed planning application for Phase 1 (to be determined in March 2022), and a positive resident ballot; residents overwhelmingly backed a ground-breaking masterplan for the future of the Estate which was co-designed with Populo. We are now growing the team to ensure the successful delivery of one of the largest and most ambitious estate regeneration and restoration projects in London.
The Carpenters Estate covers a 28-acre site in the heart of vibrant Stratford and the Queen Elizabeth Olympic Park. The Estate is located next to the East Bank (a new powerhouse for innovation, creativity and learning), Westfield Stratford City, Stratford Station (the UK's busiest station) and bustling Stratford High Road. Populo is actively building links with our new neighbours in the area such as UCL and V&A.
The Project will create over 2,000 modern homes built with high quality materials, designed to last a lifetime. Houses and maisonettes will sit at the centre with taller buildings towards to the edge and 50% of the accommodation will be genuinely affordable.
44% (314) of the existing homes will be retained including two of the estate towers. The plans include a brand-new state-of-the-art community and sports facilities in Phase 1. Better connected streets, with a clear route to Stratford station are planned and space for new neighbourhood shops and businesses is being incorporated.
The masterplan proposes 28,000 sqm of commercial space including a new building crafts college, cafes, restaurants, shops, workshop space, and a hotel.
A planning application for the first phase of development has been submitted to deliver a new community and sports centre and restore 136 homes up to the high standards of energy performance as part of the Council's climate emergency response. Work on site is due to begin in the Autumn.
The masterplan has been co-produced with residents who continue to be central to the project as it moves through detailed design and delivery. As a result, our Team is based in the local community, and we have a dedicated engagement hub on the estate with an extensive programme of resident-led community activities including a young designers' group. Local residents will be prioritised for employment as the redevelopment progresses.
Further information
Thank you for your interest in working with us. If you cannot see an appropriate opportunity, please feel free to send your CV to us and we will alert you if a suitable opportunity arises.
For information about any future opportunties please email info@populoliving.co.uk

Populo is a Disability Confident Committed Employer and has committed to:

- ensure our recruitment process is inclusive and accessible
- communicating and promoting vacancies
- offering an interview to disabled people who meet the minimum criteria for the job
- anticipating and providing reasonable adjustments as required
- supporting any existing employee who acquires a disability or long term health
- condition, enabling them to stay in work
- at least one activity that will make a difference for disabled people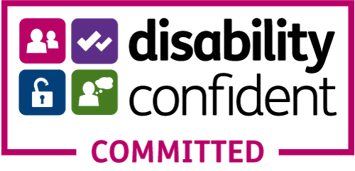 Events for Suppliers
Want to find out more about what we do and how we work? Find out more and join us at one of our supplying to Populo events.