Making Newham Home
Populo Homes is the part of the Populo Living Group that is registered as a social housing provider. Its role is to provide services to the residents of the affordable social homes we've built. As well as manage rentals, we look after the buildings and outdoor spaces, keeping them in top condition, and conduct or coordinate any maintenance needed.
 
The homes themselves are let at London Affordable Rents to those on the Newham Council housing waiting list in accordance with the Council's nominations policy.
 
We offer the same helpful, friendly and transparent service to all our residents – whether renting through Populo Homes or Populo Living. That means great homes, with great service, in great neighbourhoods. See examples of our affordable homes or find out more about renting with us.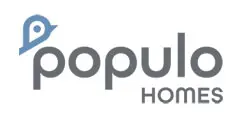 How to contact Populo Homes
Residents can contact us on 020 7112 8901 or using the Rent Café portal or email hello@populoliving.co.uk 

To report a repair please contact maintenance@populoliving.co.uk 
How do I rent a Populo Home
London Affordable Rent homes managed by Populo Homes are advertised to people on the housing register via the Newham bidding platform: https://www.newham.gov.uk/housing-homes-homelessness/apply-council-housing/2
Your property
Please see below the Home User Guide for where you live:
Populo Homes Team
The Populo Homes Team is made up of the following roles:
Administration Officer
Housing Officer
Populo Homes Housing officers play a vital role in managing our housing properties and ensuring the well-being of tenants. Their responsibilities go beyond mere administrative tasks; they contribute significantly to creating safe, stable, and supportive communities. Here are some key benefits of having dedicated housing officers in Populo Homes:
Tenant Support: Our Housing officers provide support and guidance to tenants, addressing their concerns, and ensuring their needs are met. They act as a point of contact for tenants, helping them navigate various issues related to their housing situations.
Property Maintenance: Our Housing officers oversee the maintenance and repair of housing properties. They coordinate with maintenance teams and contractors to ensure that properties are well-maintained and safe for tenants. Regular maintenance enhances the quality of living for tenants and preserves the value of the housing stock.
Conflict Resolution: Our Housing officers mediate and resolve disputes between tenants, neighbours, and sometimes even between tenants and landlords. Their intervention can prevent minor issues from escalating into larger problems, promoting a harmonious living environment.
Ensuring Compliance: Our Housing officers ensure that both tenants and landlords adhere to legal and contractual obligations. This includes ensuring that properties meet safety standards, rent is paid on time, and lease agreements are followed, fostering a legal and secure living environment.
Community Building: Our Housing officers often organise community events and initiatives that foster a sense of belonging among residents. These activities include workshops, social events, and neighbourhood clean-up efforts, contributing to the development of a strong and supportive community.
Crisis Intervention: In cases of emergencies such as natural disasters or other crises, our housing officers coordinate assistance, and resources for affected tenants. They play a critical role in helping communities recover after disasters by facilitating necessary support services.
Promoting Social Inclusion: Our Housing officers work to include marginalised or vulnerable populations within the community. They work with social service agencies to provide additional support to residents facing challenges such as unemployment, mental health issues, or poverty, promoting social inclusion and well-being.
In summary, Populo Homes housing officers play a multifaceted role in managing housing properties and supporting communities. Their work contributes to the overall well-being of tenants, promotes community cohesion, and ensures that housing resources are utilized effectively and responsibly.
Income Officer
Populo Homes Income officers play a crucial role in managing the financial aspects of Populo Homes and ensure that tenants can pay their rent and sustain their tenancies. Here are some benefits of having dedicated income officers in Populo Homes:
Maximising Revenue: Income officers help Populo Homes maximise their rental income by ensuring that all tenants pay their rent on time and in full. This consistent income stream is essential for Populo Homes to maintain and improve its properties and services.
Financial Stability: By actively managing rent payments, our income officers contribute to the financial stability of the organisation. Predictable revenue allows for better budgeting and planning for future projects and maintenance.
Tenant Support: Our Income officers work closely with tenants facing financial difficulties. They offer advice, support, and signposting to relevant services, helping tenants to manage their finances and avoid falling into arrears.
Preventing Evictions: Proactive engagement with tenants prevents eviction situations. Our Income officers identify potential issues early and work with tenants to find solutions, such as negotiating payment plans or connecting them with financial assistance programs.
Community Stability: By preventing evictions and ensuring that tenants can afford their homes, our income officers contribute to community stability. Stable housing is linked to improved social and economic outcomes for individuals and families.
Compliance: Our Income officers ensure that all financial transactions, including rent collection, adhere to legal and regulatory requirements. This compliance is essential for the organisation's reputation and legal standing.
Data Analysis: Our Income officers analyse rent payment data to identify trends and patterns. This analysis helps us make informed decisions about rent levels, financial assistance programs, and other initiatives.
Tenant Education: Our Income officers educate tenants about their financial responsibilities, including the importance of paying rent on time. This education can empower tenants to manage their finances effectively and fulfil their obligations as renters.
Positive Tenant Relationships: By approaching rent issues with understanding and empathy, our income officers maintain positive relationships with tenants. This positive rapport encourages open communication and cooperation in resolving financial matters.
Efficient Operations: Our dedicated income officers streamline the rent collection process, making it more efficient and reduce administrative burden. This efficiency allows Populo Homes to focus on providing quality housing and services to our tenants.
In summary, Populo Homes income officers provide valuable services that contribute to the financial health of the association, the stability of communities, and the well-being of tenants. Their work goes beyond simple rent collection, encompassing financial support, education, and community engagement.
Maintenance Officer
Complaints, Comments and Compliments
We want you to be happy with the services you receive, and we want to know when we get things right or wrong. We want to improve on what we do by building on our successes and learning from our mista.
The document listed below contains our Customer comments and feedback form:
You can also send us an email at complaints@populoliving.co.uk
At present we can't accept complaints through social media such as X (Twitter), Instagram or Facebook.
We hope you will never need to complain about us, or our service. But if there is an issue we can't resolve to your satisfaction, here is information on how to complain, and what you can expect from us. Here are links to:
Populo Homes will carry out a self assessment on complaints against the code on an annual basis. We will do so In April each year. The self assessment required by the Housing Ombudsman Service to demonstrate how Registered Providers are complying with the Complaint Handling Code which can be found here Complaint Handling Code | Housing Ombudsman Service (housing-ombudsman.org.uk)
Populo Homes Housing Ombudsman Self Assessment
Our Status
Populo Homes is a charitable registered society for the benefit of the community (Registration Number 8219) and a provider of social housing registered with and regulated by the Regulator of Social Housing (RP No. 5114).
Damp and Mould
All Populo homes properties are built to the highest standards and are well insulated with efficient heating systems. In the unlikely event that you experience leaks, damp or mould you can contact us on 02071128901. Alternatively, email us on hello@populoliving.co.uk. We can arrange for a staff member to contact you and arrange to visit you to inspect the problem within 2 working days.
Mould is caused by excess water and, in a home, is often the result of condensation. If not dealt it can lead to problems which can damage the condition of your home and even affect your health.
Fortunately, most problems with condensation and mould can be sorted out quickly if you reduce the moisture in the air and find where mould is growing and clear it away properly.
What causes condensation?
Adding moisture to the air is inevitable – when you sleep your breathing can release up to a pint of moisture into the air. But the main causes of condensation at home tend to be drying laundry indoors and heating water for cooking, baths or showers.
Where does mould grow?
Mould can grow on any surface, so if you spot any mould, it's important to take early action as it can spread quickly.
Mould can typically be found on or next to windows, in the corners and edges of rooms, and behind and inside wardrobes and cupboards (especially if they're against an outside wall). It can even grow on clothes, bags and shoes if they're put in wardrobes when wet or stored too tightly to allow air to circulate.
Some Tips to help Reduce moisture
Hot water
Cook with pan lids on and turn the heat down once the water is boiling.
Run the cold water in a bath first – this can reduce steam by 90%.
Laundry
Hang washing outside to dry if you can.
If you dry clothes inside, use the bathroom or kitchen with the door shut and a window slightly open or with an extractor fan on.
Don't put wet clothes on radiators – using a drying rack is much better.
If you have a tumble dryer, make sure it's vented correctly.
Windows
Dry condensation from your windows and sills each morning; wring out the cloth rather than drying it on a radiator.
Fit condensation channels or sponge strips to windows – these collect water and prevent window frames from rotting.
Improving ventilation
Air circulation
Open a window, even if only for a short time each day.
Cross-ventilate by opening two windows at the same time on different sides of your home for about 30 minutes.
Make sure window vents are always open, especially when someone is in the room.
Put furniture against internal walls, not outside ones which are much colder.
Leave a gap between furniture and walls so air can circulate.
Bathrooms and kitchens
When you bath or shower, keep the extractor fan running and the windows shut, or allow steam to escape by opening a window.
When you cook, use your cooker hood or extractor fan, or leave a window slightly open and close the kitchen door.
Efficient heating
If your home is under-heated you're more likely to have issues with condensation.
Use your thermostat to keep your heating at a steady temperature (18-21C). Find a setting that gives you the heat you need without increasing your heating costs.
If you have thermostatic radiator valves, put them at a lower setting in rooms you don't use much.
In bathrooms and kitchens keep your heating at a constant low temperature – this can be very effective.
Avoid using paraffin or gas heaters – They just add to the excess moisture in the air.
Tips for clearing mould
Wear protective gloves and a face mask, along with old clothes you don't mind throwing away.
Open windows in the room you're cleaning and shut the door.
Use a domestic cleaning product or mould remover – you can buy these from supermarkets and DIY stores. Carefully follow product guidance and safety instructions.
Some natural products, such as vinegar or baking soda, can tackle mould.
After clearing the mould, clean all surfaces by wiping down with a wet cloth to remove any spores that may have spread, then dry the surfaces.
What not to do
Don't use a vacuum cleaner on the affected area as this can transfer mould spores.
Avoid using bleach as this can sometimes make the situation worse.
Don't use washing up liquid – it's not powerful enough.
Please remember our staff are here to help so if you have any concerns at all please contact us for advice.
Shared Ownership
Populo occasionally offer homes for Shared Ownership. 
You can buy a home through the shared ownership scheme if you cannot afford all of the deposit and mortgage payments for a home that meets your needs.
You buy a share of the property and pay rent to Populo on the rest.
You can find out more information about Shared Ownership on Gov.UK. 

Please visit the Available Homes section of the website to view Shared Ownership opportunities. 

Please see below the Home User Guides for our Shared Ownership developments:
Design & Sustainability
As any responsible developer should, we commit to meeting or exceeding all green building standards now and in the future.