Our role on The Carpenters Regeneration
Populo is Newham Council's wholly owned housing company. We are making Newham home for everyone. We are designing and building better homes and places. Our environmentally friendly developments will become communities and strengthen existing ones. All Populo residents will enjoy excellent standards of design and attention to detail.
Together with Newham Council, we are focused on the need to deliver for Newham's diverse residents. This long-term commitment means that our exceptional customer service and commitment to you, and Newham, is here to stay.
Residents at the heart of the Regeneration
In February 2020 the Council gave approval for Populo Living, (formerly known as Red Door Ventures, RDV), to provide development management services for the next stage of work for the restoration of the estate. Populo are a developer of private and affordable homes and are wholly owned by the Council.

Populo and the Council are working closely with residents to create a detailed vision for the new Carpenters Estate. Looking at how it will ensure it is restored as a neighbourhood and how it will connect to the wider Stratford area. We are tasked by Mayor Rokhsana Fiaz (OBE) and the Council to meet their priorities to provide at least 50% genuinely affordable homes on development sites owned by the council.

Populo began engagement with local residents to re-establish connection and trust within the community of existing and past-residents, to understand their concerns and desires. The initial activities involved exploring a series of options with residents, varying from the refurbishment of existing homes to wholesale redevelopment of the site. 

Workshop discussions were set up to assess the implications of each option to obtain feedback from the community. The outcome has informed the development of the application proposals and acted as the foundation for the resident-led masterplan – that brings together existing and new streets, buildings and public realm, to create a neighbourhood that is welcoming and vibrant. A neighbourhood that is characterised by a diverse mix of land uses, people, and built form, with strong relationships between public realm and private dwellings.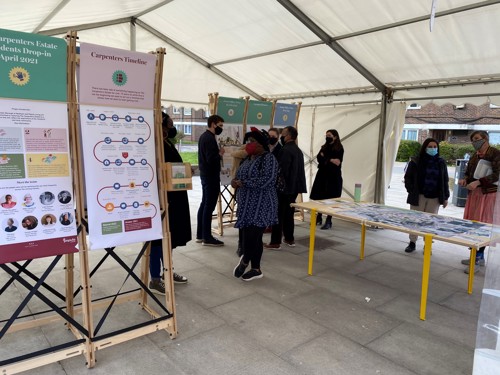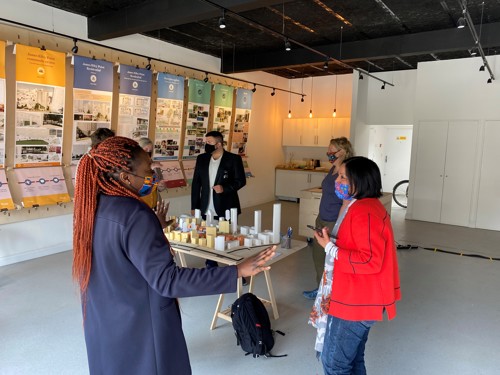 What residents said
"Throughout the process, the (Populo) team has reached out in many ways to make sure everyone had a voice, understood the plans, were kept up to date, and could make their mind up in an impartial way.

I supported the plans because a lot of thought went into the design, sustainability, as well as delivering many more affordable homes on the estate."

- Jibril, Resident
"Populo came on board following a series of meetings with the mayor, which were really positive. The residents were assured that they would have an input on the masterplan. I can say that has been delivered with the ballot and this masterplan. Populo has in a way honoured their agreements. 

The best part of what will be delivered in the masterplan, over the next few years, is to be able to see the ideas that the residents asked for, come to life." 

- Adeel, Resident