Newham Mayor exceeds 1st year housing target
Posted 10 May 2019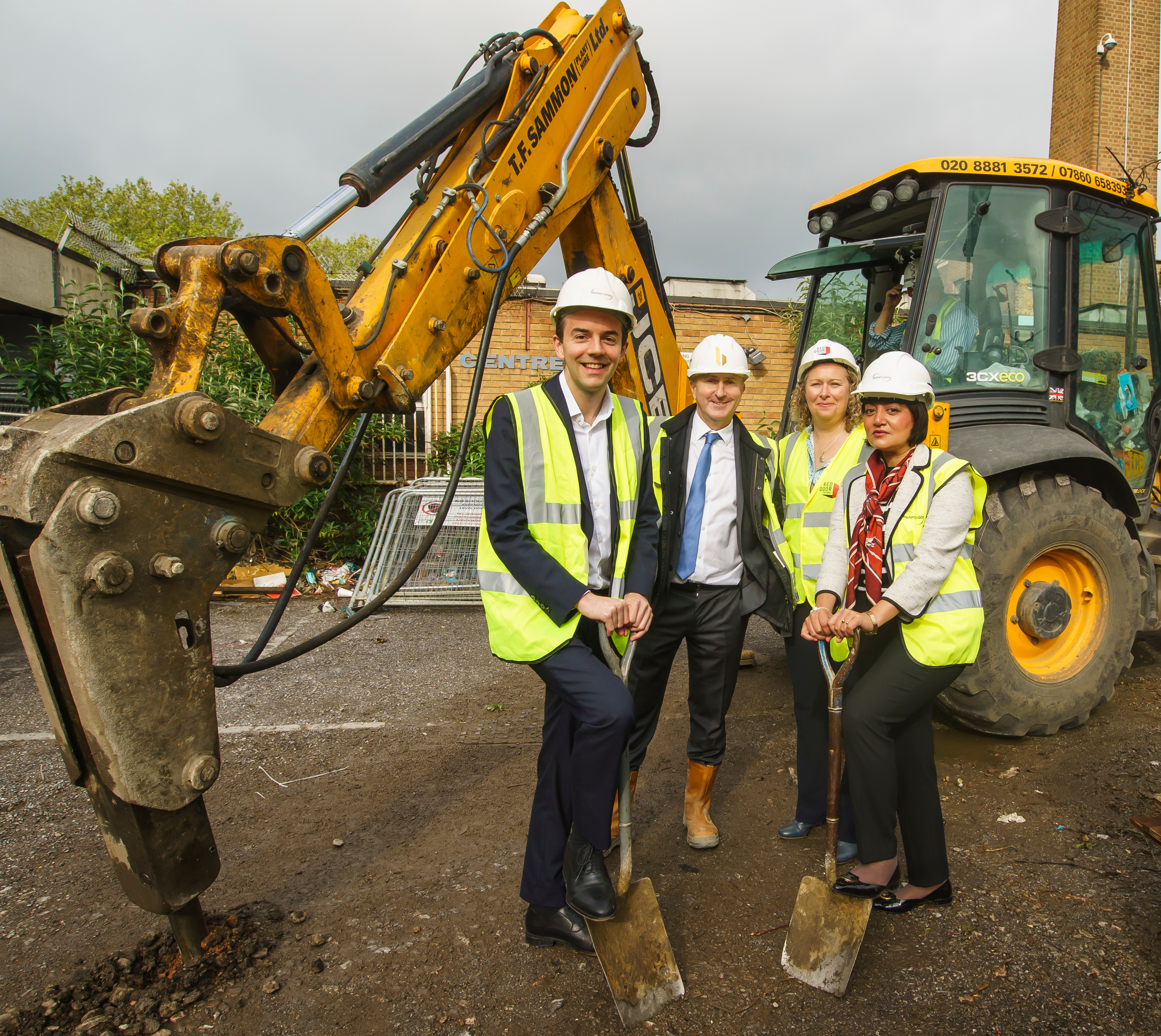 Mayor Rokhsana Fiaz has today confirmed that she has exceeded a key housing pledge made last May by starting to build 227 new council homes.
When Mayor Fiaz took over last May, she promised to start building at least 100 homes in her first year and 1,000 over her four year term. She has doubled her year one target as work has already started on 227 new homes in 11 sites across Newham. The Mayor is also on target to exceed the 1,000 new homes promised by 2022.
In recognition of this achievement, alongside the publication of the Greater London Authority's annual affordable housing figures, which saw 14,544 affordable homes started across the capital last year, London's Deputy Mayor for Housing, James Murray visited a development site at Didsbury Close, East Ham.
Mayor Fiaz's work to build more council homes has been supported by the Mayor of London after Newham made a successful bid to the Building Council Homes for Londoners programme and awarded £107 million in grant funding. This was the highest allocation out of all London boroughs. To help support further house building, Mayor Fiaz and her administration have also allocated a further £515million for housing delivery.
The development at the former Brian Didsbury Centre will create 148 flats with 71 homes at social rent and will replace a single storey office and storage building. It will consist of one, two and three bedroom accommodation within two blocks and a communal garden.
The development is being built by Red Door Ventures, the council's house building company who are building the majority of the new council homes. The company was repurposed by Mayor Fiaz when she stepped into office last May, to shift its focus to ensuring at least 50 per cent of all homes it builds are genuinely affordable, including social rent levels, rather than delivering all homes at market rents. Mayor Fiaz said: "I am delighted to announce that I have exceeded the housing delivery targets I set for my first year in office. Tackling the housing crisis has been my priority since I took office, that's why we are building new homes at rent levels residents can afford. I'm looking forward to meeting the residents on our waiting list who will move in when complete.
"Significant progress is being made in other areas of housing too. We're working with residents living on the Carpenters Estate on future plans, have promised them a ballot and are involving them every step of the way. Street homelessness has also reduced by more than 39 per cent over the past six months. We are also campaigning to help end the right to buy and doing more to help those families living in temporary accommodation.
"There's still a lot to do, but with the help of our partners and thanks to the support of the Mayor and Deputy Mayor of London for housing, James Murray, I am showing that we are already delivering for the people of our borough and on the promises I made last year."
James Murray, Deputy Mayor for Housing & Residential Development, said: "The Mayor of London is delivering record numbers of council and social rented homes to tackle the capital's housing crisis, and in Newham, Mayor Rokhsana Fiaz is leading the way with new council homes for families who have been on the waiting list for years. It's fantastic to see how with support from Building Council Homes for Londoners – City Hall's first-ever programme dedicated to new council housing – Newham is making great progress on its target of building over 1,000 new council homes by 2022, changing the lives of local people for the better."
---
---
Archived Populo News
Categories